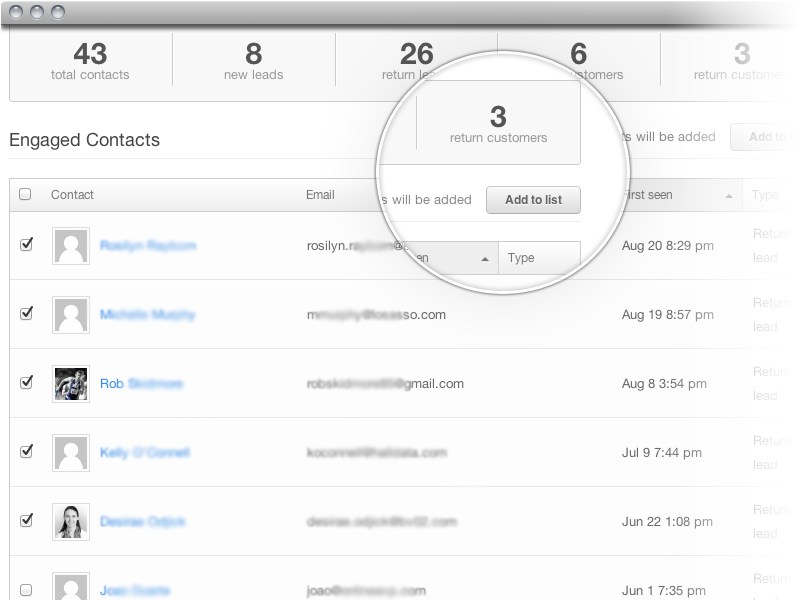 We inbound marketers are a unique bunch. One day we love to dream up lovable campaigns to delight our audience, and the next we want nothing more than to dive into some data. As more and more companies begin to turn on their inbound marketing machine and start creating content, let's remember that our inherent data chops as marketers can help us create content that's high-quality, shareable, and insightful.
Luckily, we're also living in the age of social media, big data, and … well, the internet … where myriad tools and technologies help us harness the data that's at our fingertips and use it to improve our content strategies. Together, we'll look at how you can use that data to help shape the content you produce, and how to build data-based content to help make your content stand out from the crowd.
Some Tips and Tools to Help You Collect and Harness Data
The growth of social media has led to an explosion in how much personal data there is about people on the web. When Austrian student Max Schrems requested the data Facebook collected on him, it amounted to 1,222 pages. Now, consider that there are more than a billion monthly active users on Facebook. That's a whole lot of data existing on just one social network.
Seems like with all that data, marketers could harness it to somehow inform their content strategy, right? Why yes, they can. The following tools can help you use social data to help make decisions about what content you should be producing for your audience.
1) SocialCrawlytics
SocialCrawlytics is a great tool to help figure out what content produced by your competitors is resonating with their audience — who you just may want to reach, too. It crawls a site and shows how many social shares each URL has gotten.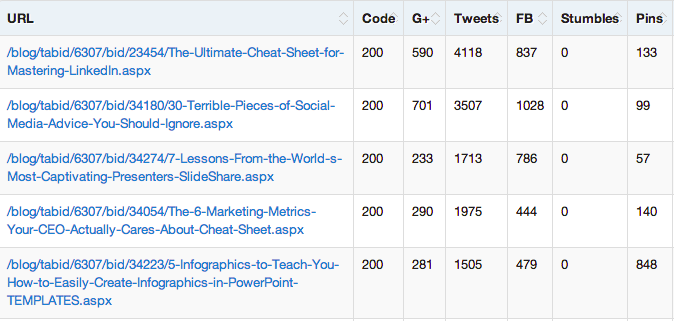 There is also an API for SocialCrawlytics so you can start creating dashboards for your competitors' most shared content and easily spot what topics are performing best.
2) Bottlenose
Bottlenose is a great tool for real-time marketing. It allows you to spot real-time trends in your market so you can start producing content and engaging with influencers around those trends. For an example of this in practice, check out the following case study from Razorfish on slide 42 of this presentation.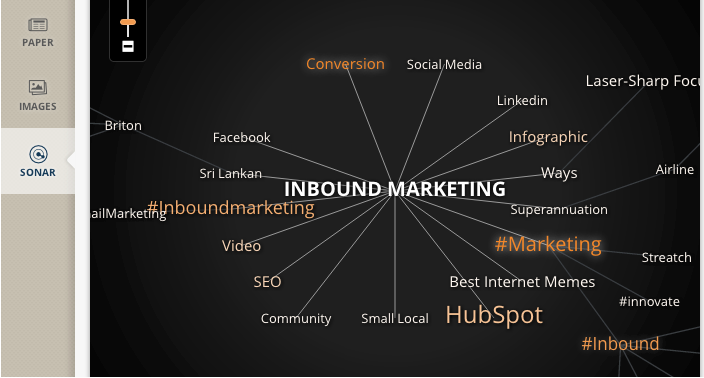 3) SocialMention
SocialMention looks for mentions of a topic across a huge selection of social properties. It can show some interesting data, like the sentiment of a topic, top users for that topic (which is good for finding influencers), top hashtags associated with that topic, and the top sources for that topic (good for knowing where you should be sharing your content on that topic). It doesn't have an API, but does allow you to export to CSV, so you can manipulate the data with some
Source: Lead Management